Should I Buy or Lease a Jaguar?
If you'd like a truly unrivaled driving experience while on the open road, a new or pre-owned Jaguar is the perfect option for you. The only question is: should you buy or lease a Jaguar? At our Jaguar dealership near Newton, we can go over the benefits of buying vs. leasing a car and help you decide which option you'd like.
As a proud Herb Chambers Company, we have access to one of the largest inventories of new and used vehicles around. That means that we can help you find the exact model you're looking for and go over any Jaguar lease specials or used car incentives you may be eligible for. Call or click to speak with a Jaguar Sudbury expert about your buying and leasing options today.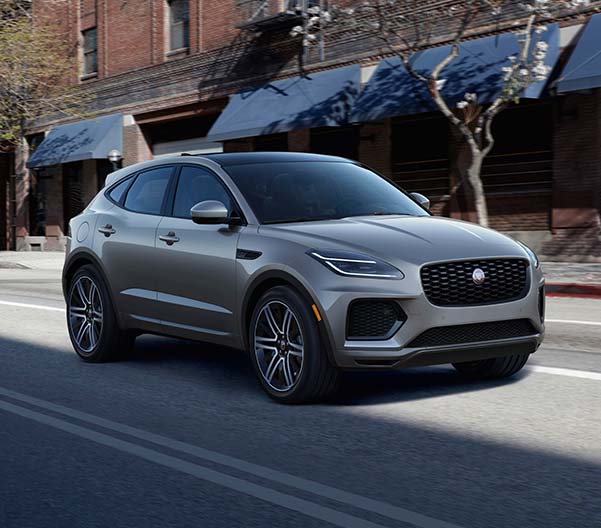 Buy or Lease a New Jaguar Near Me
One of the advantages of doing business with our Herb Chambers Company is our excellent selection. From competitively priced used cars to luxurious Jaguar SUVs, there's an abundance of options to choose from. Once you find a vehicle that stands out to you, let us know if you'd like to buy or lease. Financing a car tends to give you more long-term flexibility in terms of driving distance and what kind of customization options you select. Plus, once your auto loan is paid off, the vehicle can be yours for long after.
Leases, on the other hand, are a short-term commitment and great if you'd like to upgrade to a new Jaguar every few years. Leases tend to have lower upfront costs than an auto loan, and you only have to keep up with routine maintenance during the life of the lease. When you buy a car, you're fully responsible for all of the repairs so long as you own the vehicle.
Take a look at our buy vs. lease comparison chart below to see which option may be best for you!
| | Buying a Car | Auto Lease |
| --- | --- | --- |
| Ownership | Pay for complete ownership of the vehicle and have its title in your name | Pay for use of your new car and upgrade to a new model once the lease reaches its maturity date |
| Mileage Limits | No mileage restrictions | Mileage restrictions are determined by lease terms |
| Down Payment | Normally comes with a higher down payment | Auto leases generally come with lower down payments and less money upfront |
| Monthly Payments | Typically higher monthly payments | Generally lower monthly payments |
| Maintenance/Wear | Responsible for any repairs not covered in your warranty | Required to get service according to the recommendations at Herb Chambers Companies |
| Customization | Customize your vehicle as you please | Customizing leased models is prohibited |
Buy vs. Lease Frequently Asked Questions
Can I return a lease early?
Yes, if you would like to discuss early lease return options reach out to one of our lease professionals. We'll review the specific terms of your lease and let you know what options may be available.
What mileage restrictions do lease options have?
Mileage restrictions can vary based on the terms of your lease, but it's typical for annual mileage to not exceed between 12,000 and 15,000 miles each year. Mileage overages will accrue an additional charge at the end of your lease.
What maintenance is required when I buy a car?
Routine maintenance such as oil changes, tire rotations and more can help your vehicle perform at its best. Other repairs over time like brake service and transmission repairs may also be required, as wear and tear will occur as you drive your vehicle.
Can I customize a leased vehicle?
No, leased vehicles can't be customized or altered. If you'd like to have creative control over the accessories in your vehicle, ask about our auto loan options.